「Feminist President」Moon Jae-in「There is the many case」that is completely useless for improving the human rights of women
https://www.dailyshincho.jp/article/2020/11250600/?all=1
Posted on November 25, 2020 韓永(ハン・ヨン한용Han-yong 한연Han yon)
South Korean anti-Japanese mayor of Seoul found in his body after a former secretary complained of sexual harassment
229,319 times
• 2020/07/10
Subtitles-Settings-Subtitles (1) -Automatic translation-Language
Diplomat sexual harassment issue. NZ government angers South Korea!
"NZ government was really disappointed with the Korean government"
89,355 views
• 2020/08/03
Writer Mr. Han-yong talks about "Democratic Party of Korea" with South Korean President Moon Jae-in
There are multiple scandals and it seems that "feminist policy" has been criticized
It is said that it will destroy the human rights of men and will not help improve the human rights of women.
President Moon attending the Korean Women's Convention .
President Moon attending the Korean Women's Tournament
「共に民主党(더불어민주당, Democratic Party of Korea)」is ridiculed such as 「共にセクハラ党, 더불어 성추행 당, Together sexual harassment parties 」
"I becomes a feminist president."
"Become a Feminist President Moon Jae-in "
62,151 views
• 2017/02/16
At the time of February 2017, Moon Jae-in, the 19th presidential candidate of the Democratic Party of Korea, announced a "feminism pledge" to improve the status and human rights of women, such as employment of women and expansion of childcare leave.
He was elected president with the support of 55% of female voters in their 20s and 40s, including 56% of women in their 20s, 59% in their 30s, and 50% in their 40s.
The "Democratic Party of Korea" also declared a "feminist party" and supported President Moon's promise.
 Four years after that, the Democratic Party was ridiculed by various scandals as 「共に強姦党, 더불어 강간 당, Together rape party」 and「共にセクハラ党, 더불어 성추행 당, Together with Sexual harassment Party 」.
Stand up it Sexual harassment is certain that "to bring disgrace one's parents, 얼굴 에 먹칠 을 하다) is smearing the face of that "self-proclaimed" President Phenimist.
 Democratic feminist policies, along with President Mun, unfairly undermined the human rights of men and fostered conflict between men and women.
Not only that, it has been criticized for not helping to improve the human rights of women.
President Moon, who entered politics with the title of "human rights attorney", moved the hearts of female voters by calling himself a feminist and was elected president.
There is a history of raising the approval rating for own country South Korea by boasting "Respect human rights", but what happened?
Proposed 「性交渉秘匿録音処罰法,성관계 몰래 녹음 처벌법, Sexual intercourse secret recording punishment」
Democratic Party of Korea on (姜仙祐, 강선우, Kang Sun-woo, カン・ソンウ)congressman
 November 19, when Kang Sun-woo, a member of the Democratic Party of Korea, recorded a voice without the consent of the other party during sexual relations.
Sexual assault as a crime three years in prison or 30 million won ( 284 ten thousand yen 27 ten thousand ten thousand US dollars ) to initiative a bill that punished to fines of, there is a growing repulsion of men
(Sex crimes from the same sex are treated in the same way as those from the opposite sex, but there are rare cases where they become apparent because of the extremely strong sense of discrimination).
 Not only is the bill very favorable to women, but it could also make innocent men criminals.
 In South Korea, if you shoot a video without the consent of the other party during sexual relations, you will be punished for sexual assault crime
However, apart from eavesdropping, it is not illegal to "secretly record" without the consent of the other party if your own voice is the main subject.
"Recording to protect yourself" is illegal
.
Kang Ji-hwan suspected of "sexual harassment and sexual assault" submits evidence and appeals ...
Judgment inside out?
/ JTBC Incident Team Leader
648,976 views
•
2020/08/19
The bill proposed by the Democratic Party of Korea parliamentarians together with the actors Mr.(姜至奐, 강지환, Kang Ji Hwanカン・ジファン)who were the targets of "花蛇, 꽃뱀, kkochbaem, Flower snake" is a legal "secret recording". Is treated in the same way as "illegal video recording" only for sexual relations, and is sentenced to three years' imprisonment.

 There is an example of a man reporting to the police that he was "drunk and raped by a man" after spending the night at a hotel in favor of a woman he met at a club.

 In South Korea, women who approach men for gold and commit "marriage fraud" or "entertainment fraud" are called (花蛇, 꽃뱀, kkochbaem, Flower snake, コッベム).

 It is now legal to secretly record the conversation between the two to leave evidence, out of suspicion that the man is a "花蛇, 꽃뱀, kkochbaem, Flower snake".

 Rather, it is a wise measure to prevent false accusations and protect yourself from flower snakes.
However, both are illegal in the bill proposed by Democratic Party members.

 Men can no longer even minimize self-defense, and if they encounter "花蛇, 꽃뱀, kkochbaem, Flower snake", they will be at a loss.

Since the inauguration of the Moon Jae-in Government, which is self-employed as a "feminist president," it has promoted conflict and has not been surprised by the Democratic Party's bill proposal.

 South Korean courts continue to rule women dominance in sex crime cases.

 The claims of the victim women should be reflected with the utmost importance
But on the other hand, "someone are innocent until proven guiltyi" is also an important principle of the law.

 However, there are many cases in which this major premise is disregarded and only women's "consistent statements" are used as evidence, and men who claim innocence are convicted.

 Actor Kang Ji-hwan, who is also known in Japan, was convicted of rape and sexual harassment by the Korean Supreme Court.

 The origin of the matter was that in July last year, two female staff members who allegedly drank together at Mr. Kang Ji-hwan's home reported to the police that he had been raped by Mr. Kang.

 Mr. Kang, who was interrogated immediately after waking up, denied the charges, saying "I don't remember at all."
However, he was charged with detention, paid a huge amount of compensation to the women, and was sentenced to imprisonment.

Suspicion of sexual assault Lee Jin
Wook "Safely gnawing is a big sin"
757,844 views
• 2016/07/17
The actor Mr.
(李陣郁, 이진욱, Lee Jin-Woo,kイ・ジヌク)was accused of sexual assault and was involved in a scandal in 2016.
After that, there was no suspicion, but the activity was suspended for about a year and a half.
Exposed security camera footage
.
Kang Ji Hwan cctv sexual assault?
When a man sleeps in a person's house, women in pants are behind the money envelope,
Victim
talks badly
to acquaintance
62,448 times
・ 2020/08/18
 In August of this year, while Mr. Kang Ji-hwan was appealing the decision and the appeal was being held, the entertainment and sports media reported the video of the security camera installed at Mr. Kang's home.
 The security cameras captured them and Mr. Kang drinking alcohol together and swimming in the pool, and when Mr. Kang was drunk and was about to collapse, he held him from both sides and moved to the room.
 They also took a shower while Kang was sleeping and roamed the house, dressed in T-shirts and underwear only.
 In addition, it became clear that Mr. Kang's semen was not found in the body of the victim woman,
Public opinion was formed that "Kang Ji-hwan is not guilty"
However, on November 5, the South Korean Supreme Court sentenced him to conviction.
The Supreme Court did not adopt the video of the security camera as evidence until the end because it "stated the emotions that the victim felt at the time of the crime concretely and consistently."
 Had Mr. Kang recorded the audio before he drank, it would have been a strong proof of innocence.
However, if the bill proposed by Representative Kang Sun-woo mentioned earlier is passed,
Even the act of recording such strong evidence can result in imprisonment of up to three years.
"Sexual assault on Governor Anne Hee-jung",
Chungcheongnam-do Political Secretary Claim / YTN
107,01 Watched once
•
2018/03/05
The former Chungcheongnam-do governor of(安煕正, 안희정, Ahn Heejeong, アン・ヒジョン) accused of rape by his female secretary
 2018, when the "Me Too movement, 미투 운동" spread all over the world, both of her aides to President Moon were listed as one of the Democratic Party's next leading presidential candidates.
A female secretary of former Governor of South Chungcheongnam-do appeared on live TV news and confessed that she had been raped by Ahn Hee-jung.
 Former Governor Ahn Heejeong was immediately ousted from his post and was convicted of three years and six months in prison and is currently in prison.
 He continued to insist that he was "affair, not rape."
However, the South Korean Supreme Court ruled that the attitudes and statements of the victims were credible.
 No politician in the conservative opposition has been named the perpetrator of the Me Too movement
However, both the ruling party and the Democratic Party of Korea had a series of sexual harassment perpetrators.
Zip one's lip (입을 다물다) about the ruling party's sexual harassment case
.
Former Governor Ahn Hee Jung was imprisoned for 3 years and 6 months in prison
Mayor
Oh Keo-don resigned ...
Female civil servant sexual harassment / YTN
74,743 views
•
2020/04/23
(呉巨敦, 오거돈, Oh Keo-don, オ・ゴドン)
 In April of this year, former Mayor of Busan, who belonged to the Democratic Party of Japan, who was an aide to President Moon, resigned from the post of mayor on suspicion of sexually harassing a female aide and was investigated by the prosecution.
(朴元淳, 박원순, Park Won Soon, パク・ウォンスン)
In July, the former Mayor of Seoul, who worked as a human rights attorney with President Moon for many years Park Won Soonwas accused of sexual harassment by his secretary and died himself by climbing a mountain. ing.
 Former Mayor Park gives inappropriate skinships to victims and sends obscene pictures
It became clear that he was sexually harassing frequently.
 It can be said that it was an ironic and ugly end for a human rights lawyer who argued in the first sexual harassment trial in Korea.
 President Moon, who professed to become a feminist president, did not apologize for these matters, and only listened to the voices of the people who were shameless (go in through one ear and out at the other, 흘려 듣다).
 According to a survey by the Korean research agency "Korean Gallup"
As of the end of September this year, President Moon's approval rating for 19-29 year old men was 27%.
However, the approval rating of women of the same age reached 51%.

 It is pointed out that the feminist policy of the Moon administration may have caused divisions and conflicts between men and women.

 President Moon feminist be conceited haughty (자처 하다), meanwhile aides are having a sexual harassment scandal
Nevertheless, 51% of women in their twenties support President Moon
In reality, many people will want to ask, "Why?"

 Korean women support feminist president
But men will record audio during sexual relations and get criminal punishment
However, unless the Japanese are fooled by the Korean "花蛇, 꽃뱀, kkochbaem, Flower snake" and suffer damage, it may of course have nothing to do with Japan.

"March 1st Movement" Commemorative Ceremony President Moon Jae-in Commemorative Remarks Japanese translation
325 views
• 2018/03/05
 However, since the March 1st Movement Memorial Ceremony in 2018,
President Moon Jae-in said in his reflection,
Former Korean Self-proclaimed forced victim workers (自称徴用工, 자칭 강제 징용 피해자) and the comfort women(慰安婦군사매춘부,Military Prostitutes, 위안부) problem issue described as "anti-human rights criminal activity"
"Japan should face the universal conscience of mankind and the truth and justice of history,"
It is none other than President Moon Jae-in.

 It should also be asked how much respect is given to the human rights of women as well as men.

韓永한용Han-yong
Japan-Korea relations, Korean politics and current affairs writer

Shukan Shincho WEB coverage group editor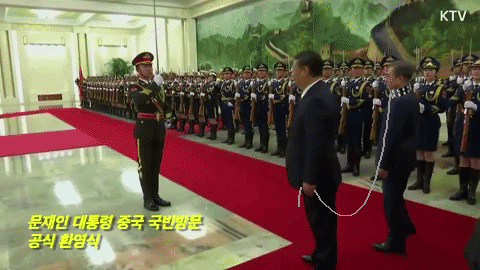 (文在寅, 문재인, Moon Jae-in, ムン・ジェイン)
(尹美香,윤미향, Yoon Mi-hyang, ユン・ミヒャン)
Representative Yoon Mee-hwan leading the installation of the statue of a girl
補償(Hoshō, compensation, 보상, bosang)
賠償(baishō, indemnification, 배상, baesang)
Claimed Korea 強制徴用工(Forced workers,자칭강제동원 징용공)
「自称徴用工
(Self-proclaimed forced victim workers, 자칭강제징용피해자)」
『朝鮮半島出身応募労働者(Applicant Workers From the Korean Peninsula)』

[In the first place of the Self-proclaimed forced victim workers problem]
Reverse billing from Japan to South Korea 8 trillion yen (about 76,238 million dollars, about 86,992.4 billion Korean won) !?
Watched 436,148 times
• 2019/06/13
In the mid- 1950s , Japanese photographer Koichi Saito (斎藤康一) filmed a scene of stealing coal from an abandoned mine in the Chikuho (筑豊) coalfield for the purpose of living the lives of poor Japanese people.
In September 1926 , when the Asahikawa (旭川) newspaper in Hokkaido reported the death-causing event of Japanese worker abuse at a road construction site.
A commemorative photo taken by Jung Sung-duk(チョン・ソンドゥク), who worked at the Shakubetsu (尺別) coal mine in Hokkaido, in 1941 with his colleagues.

In Korea and China under Japanese rule during World War II
Proceedings by former workers and their bereaved families who worked by recruiting Japanese companies or applying for them.
South Korea claims that former workers were treated like slaves
Many people litigate against multiple local Japanese companies
In the wage system for recruitment, the salary increases or decreases depending on the skill level.
At that time most of the cash delivery wages are around 110 yen, which is around 200,000 yen when converted to the current amount.
補償(Hoshō, compensation, 보상, bosang)
賠償(baishō, indemnification, 배상, baesang)
侮日 (BuNichi, 모욕 일본 (moyogilbon)) Meaning to despise
What is Bunichi? Feelings that despise Japan or the Japanese people
쪽발이(jjogbal-i, チョッパリ,Side feet)
왜놈(wae-nom, ウェノム, 倭奴)
왜적(wae-jŏk、ウェジョク,倭敵)
왜구(waegu, 倭寇, Wakō, Japanese pirates of the Middle Ages)
ムン・ヒサン日王が慰安婦手を握って申し訳ないスッキリ解消発言波紋1
In China, 小日本 (xiǎo rìběn, Small Japanese, 소 일본), 日本鬼子 (rìběn guǐzi, Japanese guizi, 일본 도깨비) are used as words that insult or despise Japan or the Japanese.
In South Korea, derogatory terms for Japan or Japanese are 쪽발이 (jjogbal-i, , チョッパリ,Side feet), 왜놈 (wae-nom, ウェノム, 倭奴, wa guy), 왜인 (wae-in, 倭人, wa people or wa person), 왜(倭, wae)、왜적 (wae-jŏk, ウェジョク, 倭敵, wa enemy), 왜구(waegu, 倭寇, Wakō, Japanese pirates of the Middle Ages), and the 天皇 (Ten'nō, Emperor of Japan, 일본 의 천황) as 日王 (일왕, il-wang, Japan-King) Call it.
KOREAN Comfort women (慰安婦,p군사 매춘부, Military pProstitutes, 위안부) FESTIVAL 2011
33,706 views
• 2011/07/12
Korea claimed 慰安婦(p군사매춘부 Military pProstitutes, 위안부, Comfort women)
Korea claims to be a sex slave forcibly taken by the government and the military
A woman who used to be a soldier's sex partner mainly in the battlefield.
Generally speaking, the comfort women often refer to the Japanese military comfort women.
The name "comfort women" is also used by the South Korean army after the disappearance of the Japanese army after World War II.
한국군위안부(hanguggun-wianbu)대한민국군위안부(daehanminguggun-wianbu)
During the Korean War, it was also called「Special Comfort Corps (特殊慰安隊, 특수위안대(Special comfort zone) )」or「Class V Supplies (제5종보급품,第5種補給品)」
In additive on, women with synonyms also exist in the German and French troops.、
The comfort women were legal prostitutes at the time and were paid by private companies.
Mediators widely recruited through newspaper advertisements and hired Japanese women in the mainland as comfort women
Most of the mediators were Chosun people(조선 사람, Joseon salam, 朝鮮人, Koreans of Japan-Korea merger era)
Demonstration of South Korean pprostitute "Let's we will can pprostitute"
The7th anniversary of the enactment of a special law on sexual transactions in May 2011.
In South Korea, more than 1,000 prostitutes demonstrated legalizing prostitution.
JoongAng Ilbo(中央日報, 중앙일보)2006.06.21
Los Angeles Police Department officials
"90%of the 70-80 prostitutes arrested each month are South Koreans."
Girl statue(少女像, 소녀상, sonyeosang) in front of the Japanese Consulate
A bronze statue that is said to imitate the comfort women of the former Japanese army, which are mainly installed in the Republic of Korea.
慰安婦 (p군사매춘부, Military pProstitutes, 위안부, Comfort women)
The comfort women were legal prostitutes at the time and were paid by private companies.
Korea claims to be a sex slave forcibly taken by the government and the military