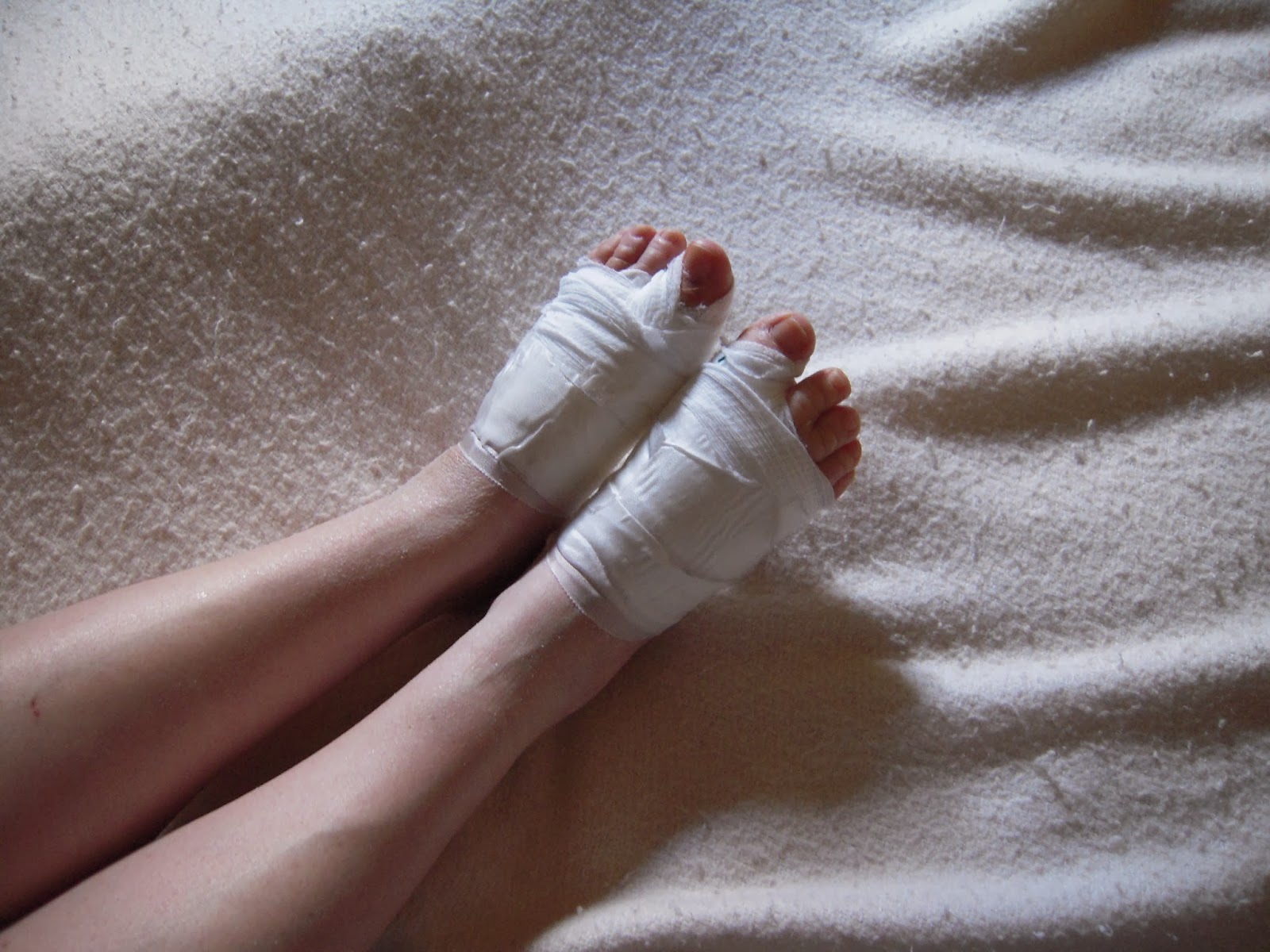 Overview
There are two main types of
Hammer Toe
. Hammertoes can be flexible, which means that you can still move the toe a bit - these are easier to treat with stretching, wider shoes and in some cases, toe splints. Rigid hammertoes occur when the foot condition has persisted for so long without treatment that the tendons become too rigid to be stretched back to normal. Rigid hammertoes are more common in people with arthritis. This foot condition usually needs to be treated with surgery.
Causes
Footwear can contribute significantly to the development of hammertoes. Shoes that are too small force your toes into a curled position. Over time, your toe tendons adjust to this positioning, causing your toe or toes to hold a hammered shape. Athletes may be especially susceptible, because of the increased forces on the toes from shoes that are too small or tight. Heel elevation in footwear is also problematic, as it causes your toes to be pushed into the shoe?s toe box. Heel elevation additionally contributes to muscle imbalance. A common example of this is when your Achilles tendon-the tendon at the back of your leg that attaches your calf muscles to your heel bone-is too tight, causing the tendons on the top of your foot that attach to your toes to work too hard and hold your toes in an unnatural, elevated position.
Symptoms
The most obvious sign of hammertoes are bent toes, other symptoms may include pain and stiffness during movement of the toe. Painful corns on the tops of the toe or toes from rubbing against the top of the shoe's toe box. Painful calluses on the bottoms of the toe or toes. Pain on the bottom of the ball of the foot. Redness and swelling at the joints.
Diagnosis
Your healthcare provider will examine your foot, checking for redness, swelling, corns, and calluses. Your provider will also measure the flexibility of your toes and test how much feeling you have in your toes. You may have blood tests to check for arthritis, diabetes, and infection.
Non Surgical Treatment
There are many non-surgical treatments to help relieve symptoms of hammertoe. The first step for many people is wearing the right size and type of shoe. Low-heeled shoes with a boxy or roomy toe area are helpful. Cushioned insoles, customized orthopedic inserts, and pads can provided relief as well. Splints or straps may be used to help correct toe position. Your doctor may show you toe stretches and exercises to perform. Your doctor can safely remove corns and calluses. You should not try to remove them at home.
Surgical Treatment
Surgery to correct for a hammertoe may be performed as a day procedure. There are several different types of procedures that can be used depending on the foot structure and if the deformity is flexible or rigid.