Overview
What Is A
Hammer Toe
? A hammer toe, or claw toe, describes a condition where the toe(s) become buckled, contracted or crooked. The toe could even cross over an adjacent toe, which is called a cross over toe. Any of the toes may be affected, but the 2nd and 5th toe are most commonly involved.
Causes
Hammer toe usually affects the second toe. However, it may also affect the other toes. The toe moves into a claw-like position. The most common cause of hammer toe is wearing short, narrow shoes that are too tight. The toe is forced into a bent position. Muscles and tendons in the toe tighten and become shorter. Hammer toe is more likely to occur in women who wear shoes that do not fit well or have high heels and children who keep wearing shoes they have outgrown. The condition may be present at birth (congenital) or develop over time. In rare cases, all of the toes are affected. This may be caused by a problem with the nerves or spinal cord.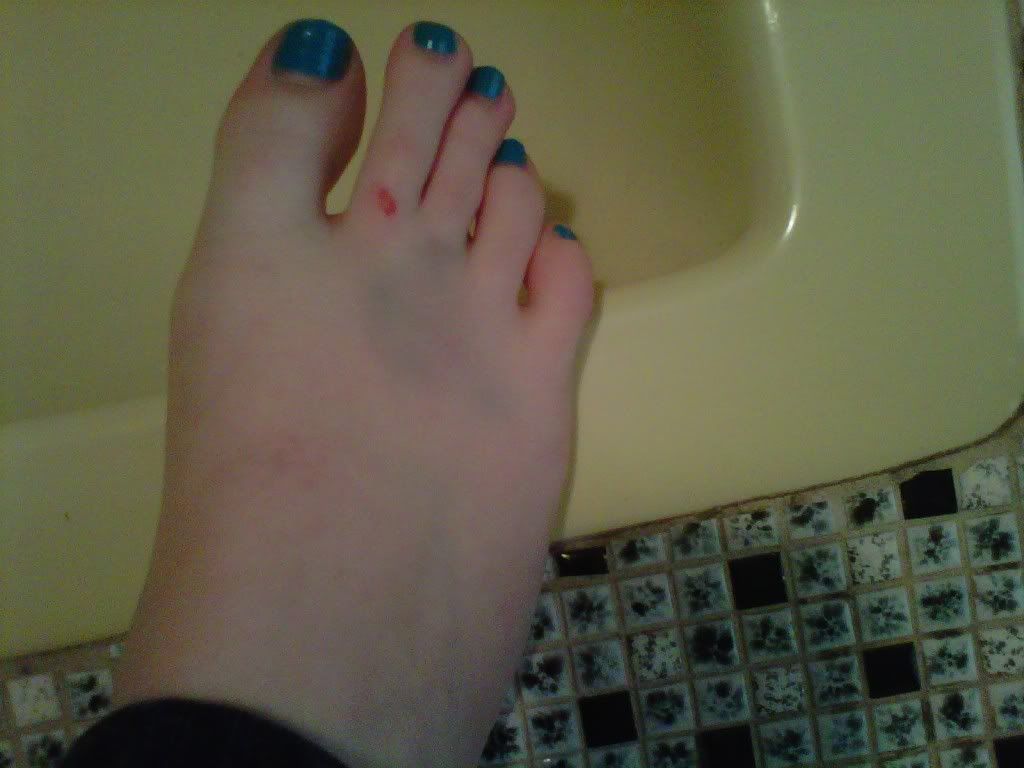 Symptoms
Symptoms include sharp pain in the middle of the toe and difficulty straightening the toe. People with hammertoe may also develop blisters, which are fluid-filled pockets of skin, because the bent toe is likely to rub against the inside of a shoe. This increased friction may also lead to calluses, which are areas of thickened skin, and corns, which are hard lumps that may form on or between toes. Symptoms may be minor at first, but they can worsen over time.
Diagnosis
Some questions your doctor may ask of you include, when did you first begin having foot problems? How much pain are your feet or toes causing you? Where is the pain located? What, if anything, seems to improve your symptoms? What, if anything, appears to worsen your symptoms? What kind of shoes do you normally wear? Your doctor can diagnose hammertoe or mallet toe by examining your foot. Your doctor may also order X-rays to further evaluate the bones and joints of your feet and toes.
Non Surgical Treatment
People with a hammer toe benefit from wearing shoes in which the toe box is made of a flexible material and is wide enough and high enough to provide adequate room for the toes. High-heeled shoes should be avoided, because they tend to force the toes into a narrow, flat toe box. A doctor may recommend an insert (orthotic) for the shoe to help reduce friction and pressure on the hammer toe. Wearing properly fitted shoes may reduce pain and inflammation. It may also prevent ulcers from developing and help existing ulcers heal. However, the hammer toe does not disappear.
Surgical Treatment
If conservative treatments don't help, your doctor may recommend surgery to release the tendon that's preventing your toe from lying flat. In some cases, your doctor might also remove some pieces of bone to straighten your toe.