Overview
A
Hammertoe
is a toe that tends to remain bent at the middle joint in a claw-like position. There are 2 types of hammer toe. Flexible hammer toe, can be straightened by hand. Rigid hammer toe, cannot be pulled straight and can be extremely painful. The position of the toe can also lead to corns or calluses. These may also be painful. Hammer toe may be present at birth or develop later in life due to tendons that have tightened, causing the toe's joints to curl downward. Occasionally, all toes may be bent. This may be due to problems with the peripheral nerves or the spinal cord.
Causes
Footwear can contribute significantly to the development of hammertoes. Shoes that are too small force your toes into a curled position. Over time, your toe tendons adjust to this positioning, causing your toe or toes to hold a hammered shape. Athletes may be especially susceptible, because of the increased forces on the toes from shoes that are too small or tight. Heel elevation in footwear is also problematic, as it causes your toes to be pushed into the shoe?s toe box. Heel elevation additionally contributes to muscle imbalance. A common example of this is when your Achilles tendon-the tendon at the back of your leg that attaches your calf muscles to your heel bone-is too tight, causing the tendons on the top of your foot that attach to your toes to work too hard and hold your toes in an unnatural, elevated position.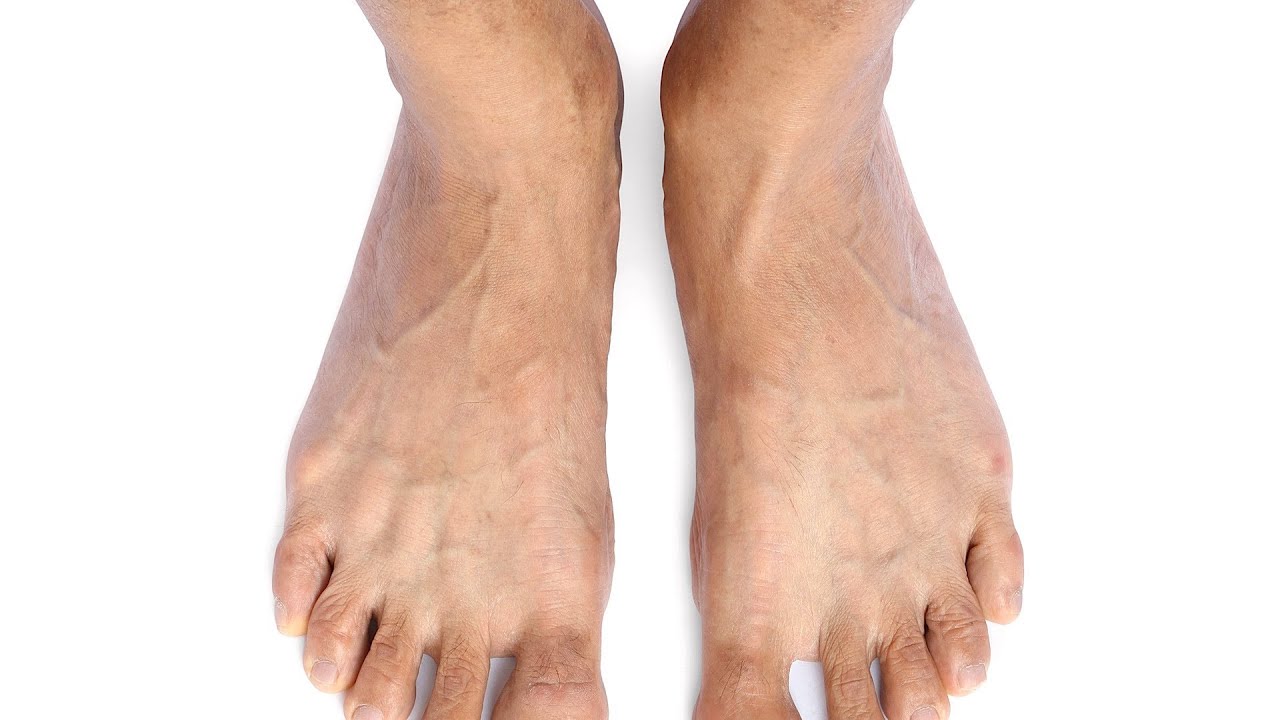 Symptoms
The symptoms of hammertoe include a curling toe, pain or discomfort in the toes and ball of the foot or the front of the leg, especially when toes are stretched downward. Thickening of the skin above or below the affected toe with the formation of corns or calluses. Difficulty finding shoes that fit well. In its early stages, hammertoe is not obvious. Frequently, hammertoe does not cause any symptoms except for the claw-like toe shape.
Diagnosis
Most health care professionals can diagnose hammertoe simply by examining your toes and feet. X-rays of the feet are not needed to diagnose hammertoe, but they may be useful to look for signs of some types of arthritis (such as rheumatoid arthritis) or other disorders that can cause hammertoe. If the deformed toe is very painful, your doctor may recommend that you have a fluid sample withdrawn from the joint with a needle so the fluid can be checked for signs of infection or gout (arthritis from crystal deposits).
Non Surgical Treatment
Your doctor may prescribe some toe exercises that you can do at home to stretch and strengthen the muscles. For example, you can gently stretch the toes manually. You can use your toes to pick things up off the floor. While you watch television or read, you can put a towel flat under your feet and use your toes to crumple it. Finally, your doctor may recommend that you use commercially available straps, cushions or nonmedicated corn pads to relieve symptoms. If you have diabetes, poor circulation or a lack of feeling in your feet, talk to your doctor before attempting any self-treatment.
Surgical Treatment
For severe hammer toe, you will need an operation to straighten the joint. The surgery often involves cutting or moving tendons and ligaments. Sometimes the bones on each side of the joint need to be connected (fused) together. Most of the time, you will go home on the same day as the surgery. The toe may still be stiff afterward, and it may be shorter. If the condition is treated early, you can often avoid surgery. Treatment will reduce pain and walking difficulty.