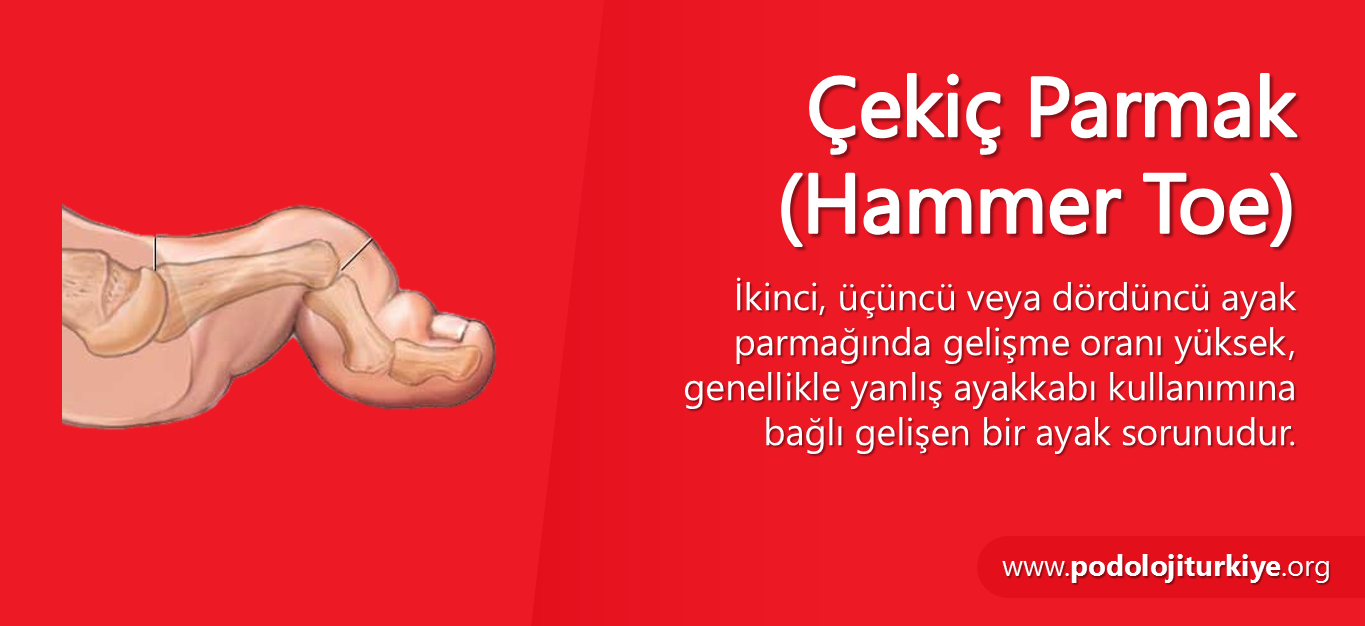 Overview
There are two different types. Flexible
Hammertoes
. These are less serious because they can be diagnosed and treated while still in the developmental stage. They are called flexible hammertoes because they are still moveable at the joint. Rigid Hammertoes. This variety is more developed and more serious than the flexible condition. Rigid hammertoes can be seen in patients with severe arthritis, for example, or in patients who wait too long to seek professional treatment. The tendons in a rigid hammertoe have become tight, and the joint misaligned and immobile, making surgery the usual course of treatment.
Causes
Hammer toe results from shoes that don?t fit properly or a muscle imbalance, usually in combination with one or more other factors. Muscles work in pairs to straighten and bend the toes. If the toe is bent and held in one position long enough, the muscles tighten and cannot stretch out. Some other causes are diabetes, arthritis, neuromuscular disease, polio or trauma.
Symptoms
People with a hammer toe will often find that a corn or callus will develop on the top of the toe, where it rubs against the top of the footwear. This can be painful when pressure is applied or when anything rubs on it. The affected joint may also be painful and appear swollen.
Diagnosis
Your doctor is very likely to be able to diagnose your hammertoe simply by examining your foot. Even before that, he or she will probably ask about your family and personal medical history and evaluate your gait as you walk and the types of shoes you wear. You'll be asked about your symptoms, when they started and when they occur. You may also be asked to flex your toe so that your doctor can get an idea of your range of motion. He or she may order x-rays in order to better define your deformity.
Non Surgical Treatment
Your doctor may prescribe some toe exercises that you can do at home to stretch and strengthen the muscles. For example, you can gently stretch the toes manually. You can use your toes to pick things up off the floor. While you watch television or read, you can put a towel flat under your feet and use your toes to crumple it. Finally, your doctor may recommend that you use commercially available straps, cushions or nonmedicated corn pads to relieve symptoms. If you have diabetes, poor circulation or a lack of feeling in your feet, talk to your doctor before attempting any self-treatment.
Surgical Treatment
Surgically correcting a hammertoe is very technical and difficult, and requires a surgeon with superior capabilities and experience. The operation can be done at our office or the hospital with local anesthetic. After making a small incision, the deformity is reduced and the tendons are realigned at the joint. You will be able to go home the same day with a special shoe! If you are sick and tired of not fitting your shoes, you can no longer get relief from pads, orthopedic shoes or pedicures, and have corns that are ugly, sensitive and painful, then you certainly may be a good surgical candidate. In order to have this surgery, you can not have poor circulation and and must have a clean bill of health.
Prevention
Plainly put, most toe deformities are caused by footwear. If you wish to avoid bunions or hammertoes, or works towards reversing them, please choose your footwear that has a low heel, and is wide enough in the toebox to spread you toes. Your podiatrist or therapist can help with the manipulation exercises. Bunion splints are available.