2011.04.25.Mon.
I stayed up until 6:00 a.m. preparing for today's seminar. I finally finished then and I went to bed, I soon fell asleep. It was a brief rest because the seminar began at 10:00 a.m.
Suddenly, I heard deafening noise! It was thunder! I was scared of the thunderclap and got into bed unconsciously(*_*)!!! I didn't know whether it was real or dream, because I was very tired and really sleepy!!
After that, I woke up and left home...but... I couldn't believe it!
It was sunny! The sky was clear!!! Though the road was wet with rain.
It was strange weather today...
If you finish reading this article...
Click here!!

BackNumber
■Write a Diary Every Day

■I'm sleepy...

■10:00 p.m.
■Self Management
■Chatting
■Introducing Myself: Architecture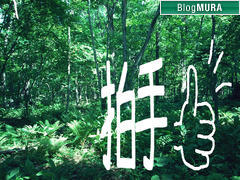 拍手
注目記事
留学に向けての奮闘日記開設
仲間探し
~ながらリスニング
学習時間の記録方法
6月のTOEIC結果(第163回)
大学院リサーチ:カリフォルニア編