Fright on Flight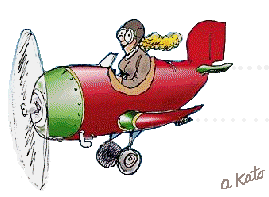 (kuge03.jpg+planeold3.gif)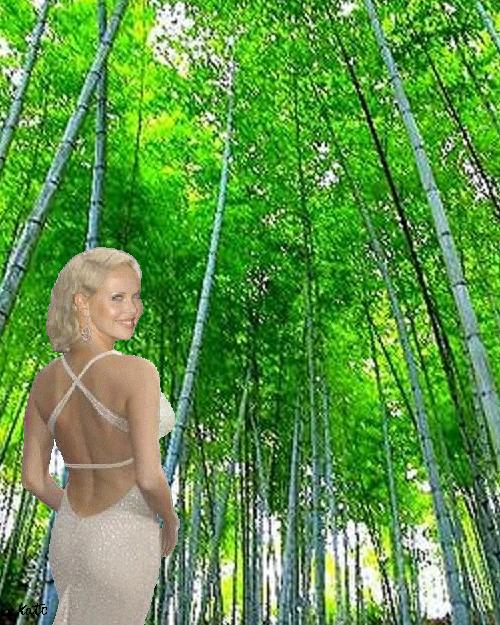 (dianef02.jpg)
Subj:
I ate the yatsuhashi.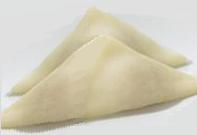 (8hashi6.jpg)
From: diane@vancouver.ca
To: barclay1720@aol.com
Date: Thu, Nov 1, 2012 6:06 pm
Pacific Daylight Saving Time

Hi Kato,
Thanks again so much for your thoughtfulness.
I took the yatsuhashi to a movie yesterday afternoon for a treat.
We went to see "Argo" at Scotiabank Theatre.
It is a pretty good movie, more of a "boy's movie", though, I'd say.
It's about the creative escape of a group of Americans from Iran, who would have been in serious danger otherwise; it was a collaboration between the US and Canadian governments and we ended up looking like the good guys, but really it was the US who orchestrated the highly unusual and exciting rescue of the six Americans who had escaped from the US Embassy during a violent takeover.
Anyhow we did try it, but I guess it's a cultural thing.
The texture of the candy was odd, but the flavour was okay.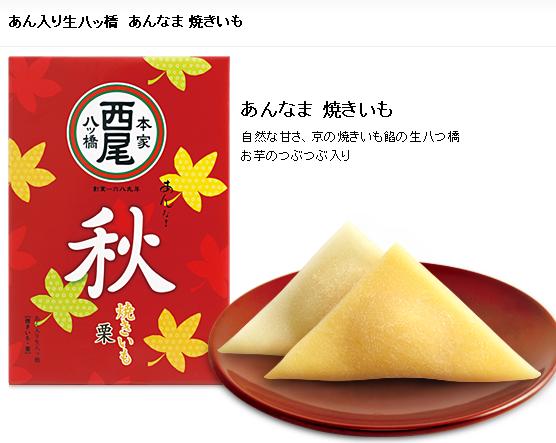 (8hashiz.jpg)
we ate some of it and liked it okay, but I think it'd have to grow on you ... sort of like when you eat some of our North American food I'm sure.
But I saved the rest and will try again later.
That was incredibly thoughtful of you to bring me that candy to try.
You're a sweetie.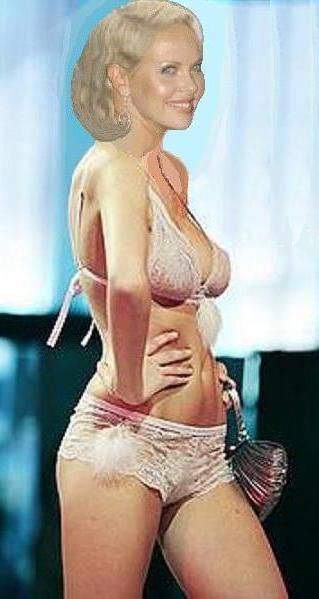 (dianelin3.jpg)
Love, Diane ~
(foolw.gif)
Subj:
What a gorgeous day
we have here today!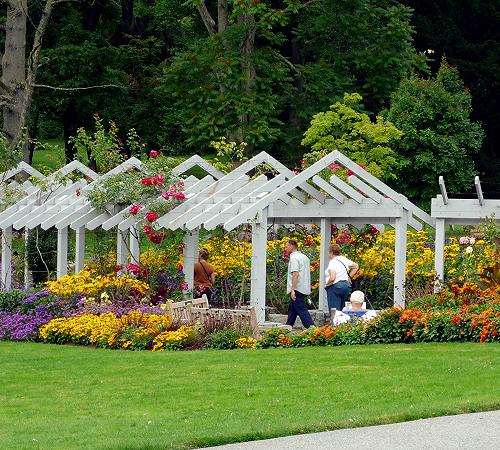 (roseg03.jpg)
From: barclay1720@aol.com
To: diane@vancouver.ca
Date: Mon, Nov 5, 2012 4:12:40 PM
Pacific Daylight Saving Time
Hi Diane,
Why did I choose yatsuhashi for you?
Do you remember that I jotted it down in the last article?
Well, I've just written about the reason.
It has something to do with my first love.
To find it out, please click the following link: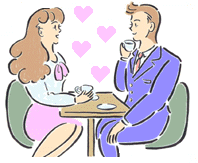 (breakup0.gif)
■
"First Love"
(Nov. 6, 2012)
...hope you'll enjoy it to the bone.
Your romantic Bohemian, Kato
with a lot of love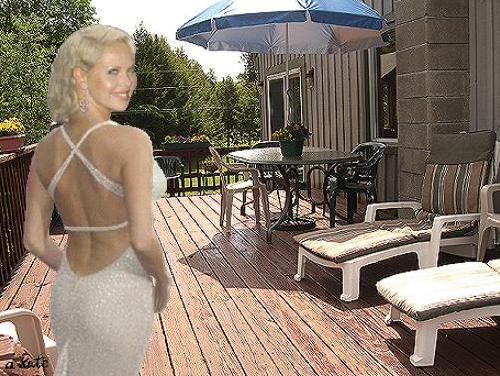 (dianesun.jpg)
Subj:
I've found a funny clip.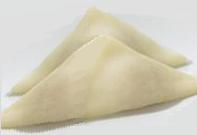 (8hashi6.jpg)
From: diane@vancouver.ca
To: barclay1720@aol.com
Date: Mon, Nov 5, 2012 5:42 pm
Pacific Daylight Saving Time

Hi Kato,
I type this as we sit back to back in the Joe Fortes Library ... just like old times, isn't it kiddo?
I read the above love story.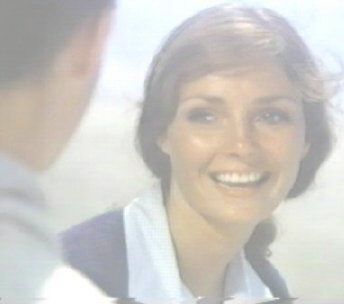 (oniel06.jpg)
Well, what an interesting story.
I never knew you were such a romantic.
So that's why you chose the yatsuhashi!
Thanks for sending this and thanks again for the thoughtful gift.
By the way, I've found a following funny clip.
Unexpected Briefing
Air New Zealand celebrates upcoming movie adaptation of J.R.R. Tolkien novel.
Perhaps hairy-footed hobbits can teach us all something about safety.
As you know, most regular travellers pay little attention to those snooze-inducing inflight safety videos.
But Air New Zealand has found some magic by celebrating the upcoming premiere of the first in the "Hobbit" movie trilogy.
The airline's four-minute safety video featuring the character Gollum and film director Peter Jackson got more than 2 million hits on YouTube within a day of being posted.
So, Kato, I'm pretty sure you'd like to see the above clip.
The carrier calls itself "the airline of Middle-earth" and cabin staff appear in the clip as film characters.
The hobbits themselves would be proud.
After all, author J.R.R. Tolkien created the mythical creatures as risk-averse.
Two of the author's great-grandsons even make cameos.
Royd Tolkien appears wearing prosthetic feet.
Big and hairy, of course.
Have some fun, kiddo!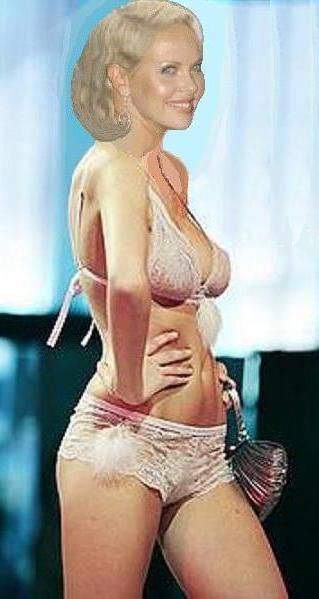 (dianelin3.jpg)
Love, Diane ~

So Kato, how did you like the above funny clip?
I was scared to the hell.
How come?
Well ... if those funny people were on board, I would probably assume that the plane would more than likely be hijacked.
Kato, you sre over-reacting as usual.
No, I don't think so.  Diane, do you remember the 9-11 tragedy?
Yes, of course I do.  Everybody knows it.  What about the tragedy?
Well ... United 93, one of the hijacked planes, crashed into a field near Shanksville, Pennsylvania, during an attempt by some of the passengers to regain control. This incident killed all 44 people aboard including the 4 hijackers.
I've heard of it.  What about the crashed plane?
So, if I saw those funny people on board, I would immediately get panic-stricken like those people on United 93.
United 93 (trailer)
United 93
Early on the morning of September 11, 2001, hijackers Ahmed al-Nami and Ahmed al-Haznawi are praying in their hotel room, United 93's skyjacking ringleader Ziad Jarrah reading the Quran, and Saeed al-Ghamdi shaving.
The four then leave for Newark International Airport.
At the airport, the crew and passengers board United Airlines Flight 93.
Shortly after boarding, and the safety briefing, Flight 93 is delayed for 41 minutes because of the high volume of traffic.
Air traffic controllers monitoring all current flights determine that American Airlines Flight 11, a Boeing 767 from Boston's Logan International Airport has taken a turn toward New York City.
Shortly after, Flight 11 crashes into the North Tower of the World Trade Center, although the air traffic controllers do not immediately realize what has happened.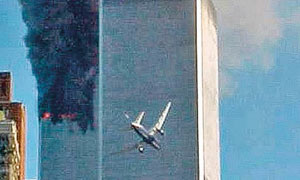 (trade911.jpg)
About 20 minutes earlier, a tape recording was made of Mohamed Atta's line "We have some planes, just stay quiet and you'll be okay. We are returning to the airport."
Meanwhile, United Airlines Flight 175, another Boeing 767, also from Boston, is also hijacked, and begins to descend and turn toward New York City as well.
Air traffic controllers then realize they are dealing with multiple hijackings.
American Airlines Flight 77, a Boeing 757 is also hijacked.
The air traffic controllers and Air Force watch as Flight 175 crashes into the South Tower of the World Trade Center on live television, reported by CNN.
United Airlines Flight 93 reaches its cruising altitude about the same time that Flight 175 crashes.
The pilots of Flight 93 receive a message, Beware cockpit intrusion.
Two planes hit WTC.
The terrorists on Flight 93 argue about when to begin their operation.
At 9:28 AM, after Ahmed al-Haznawi assembles a fake bomb, the other three hijackers wrestle their way into the cockpit, holding off the flight attendants, herding the passengers to the back of the plane, and then killing the pilots Jason Dahl, and LeRoy Homer, Jr..
The hijacker Ziad Jarrah tries to tell the passengers to Keep seated.
He accidentally transmits this and another message to Cleveland Air Traffic Control, which he realises later, turning off Flight 93's transponder.
Flight 93 turns towards D.C. while Ben Sliney ultimately decides to shut down all airspace in the United States and ground every flight.
By this time, Flight 77 has crashed into the Pentagon.
The passengers on Flight 93 begin making phone calls to family through the on-board GTE Airfone system.
After hearing that planes have crashed into the WTC and the Pentagon, they realize that if they do nothing they will also die, and eventually elect to storm the cockpit and retake the plane using whatever makeshift weapons they can.
They wait for the right moment, as the hijackers eventually realise the passengers are thinking of taking back the plane.
One of the hijackers asks Jarrah how much time they may have left, and he says 20 minutes.
The hijacker responds with "We don't have twenty minutes! This turns out to be all but false," as the passengers begin the revolt.
After Haznawi is beaten down and killed, Ahmed al-Nami warns Ziad Jarrah and Saeed al-Ghamdi in the cockpit of the passenger's revolt, and attempts to hold off the advancing passengers with a food cart, pepper spray, and a fire extinguisher.
He too is soon overwhelmed and is killed by having his neck snapped.
Ziad Jarrah shakes the plane violently but the passengers manage to enter the cockpit; however, as they attempt to gain control, the plane plummets into an upside down nosedive.
Passengers are heard screaming, wind is heard, and hands are seen grappling for the yoke.
The film ends as the plane nears the ground, and the screen blacks out as the plane hits the ground.
---
SOURCE: "United 93 (film)"
From the Wikipedia, the free encyclopedia
More than likely, I wonld be panic-stricken if I saw those hairly guys on board.

Kato, you are over-reacting as usual.  Funny people don't necessarily act like hijackers.
But I don't think it's a good idea for Air New Zealand to show such an inflight safety video on board.
Why not?
...'Cause some of the people on board react just like me as they see the video.

(gyaha.gif)
【Himiko's Monologue】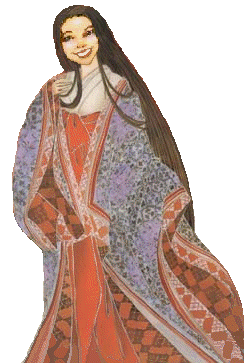 (himiko22.gif)
Wow!
What do you think?
Is the above inflight safety video scary?
As far as I'm concerned, it is quite funny.
I don't think I would be panic-stricken after viewing it.
In any case, I hope Kato will write another interesting article soon.
So please come back to see me.
Have a nice day!
Bye bye ...
(hand.gif)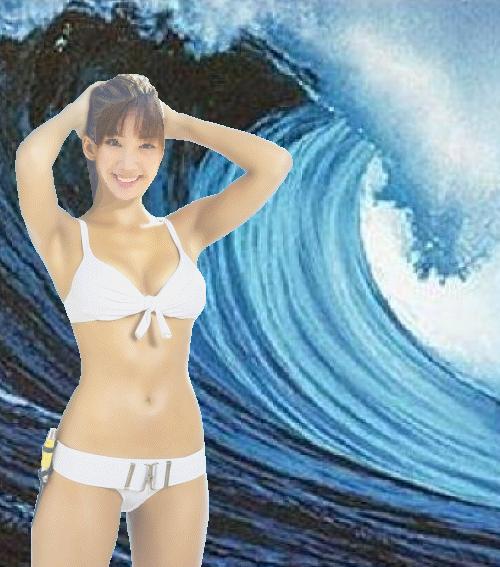 (renge62e.jpg)
If you've got some time,
Please read one of the following artciles: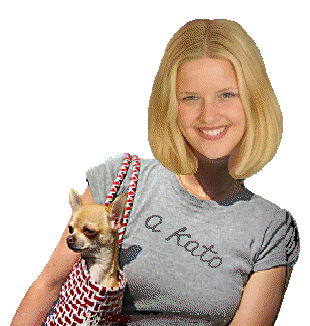 (chiwawa5.gif)
■
"Diane Well Read"
■
"Wantirna South"
■
"Maiden's Prayer"
■
"Bandwidth"
■
"Squaw House and Melbourne Hotel"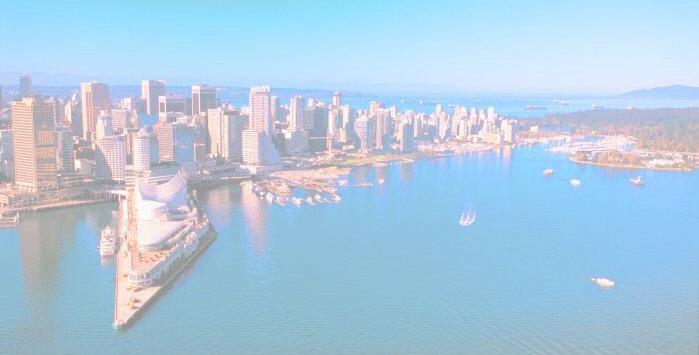 (vanc700.jpg)
■
"Tulips and Diane"
■
"Diane in Bustle Skirt"
■
"Diane and Beauty"
■
"Lady Chatterley and Beauty"
■
"Victorian Prudery"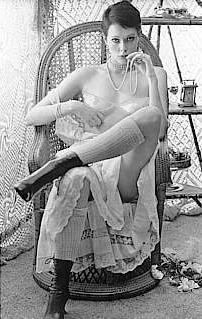 (sylvia16.jpg)
■
"Diane Chatterley"
■
"From Canada to Japan"
■
"From Gyoda to Vancouver"
■
"Film Festival"
■
"Madame Taliesin"
■
"Happy Days"
■
"Vancouver Again"
■
"Swansea"
■
"Midnight in Vancouver"
■
"Madame Lindbergh"
■
"Dead Poets Society"
■
"Letters to Diane"
■
"Taliesin Studio"

(kimo10.jpg)
■
"Wright and Japan"
■
"Taliesin Banzai"
■
"Memrory Lane to Sendai"
■
"Aunt Sleepie"
■
"Titanic @ Sendai"
■
"Birdcage"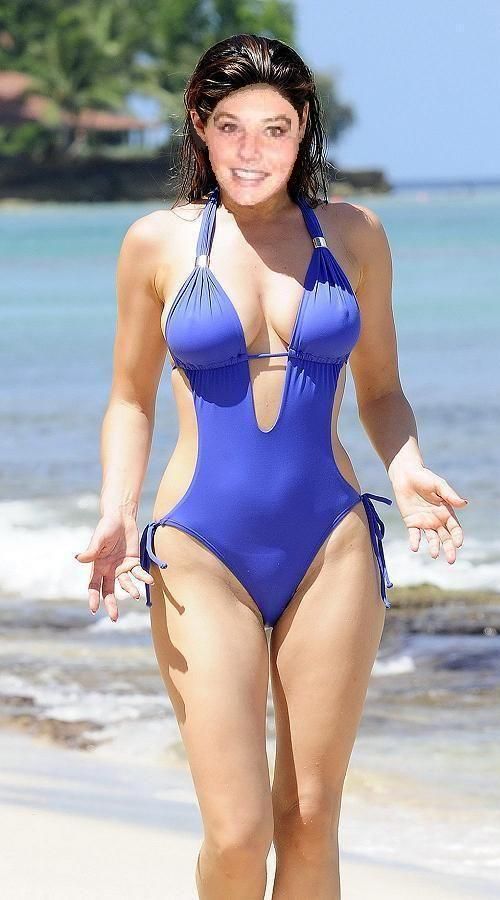 (sylvie121.jpg)
■
"Roly-poly in the wild"
■
"Silence is dull"
■
"Zen and Chi Gong"
■
"Piano Lesson"
■
"Dangerous Relation"
■
"Electra Complex"
(juneswim.jpg)
■
"Covent Garden"
■
"Fatal Relation"
■
"Notre Dame"
■
"Anne Frank"
■
"Biker Babe"
■
"Diane Girdles the Globe"
■
"Diane in Casablanca"
■
"Infidelity Neighbourhood"
■
"Forest Bathing"
■
"Enjoy Ramen!"
■
"Sex, Violence, Love"
■
"Halifax to Vancouver"
■
"A Thread of Destiny"
■
"Fujiyama Geisha"
■
"Beaver Lake"
■
"God is Near!"
■
"Holy Cow@Rose Garden"
■
"Vancouver Earthquake"
■
"Birthplace"
■
"KIFF"
■
"You Love Japan, eh?"
■
"Eight Bridges"
■
"First Love"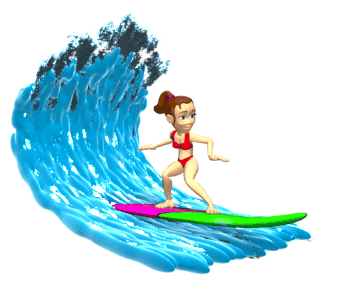 (surfing9.gif)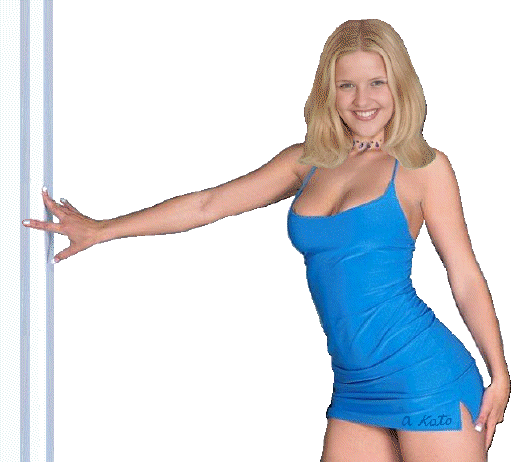 (bare02b.gif)
Hi, I'm June Adams.

United 93 is a 2006 film written, co-produced, and directed by Paul Greengrass that chronicles events aboard United Airlines Flight 93, which was hijacked during the September 11 attacks.

The film attempts to recount with as much veracity as possible and in real time from the flight's takeoff.

But there is a disclaimer that some imagination had to be used.

According to the filmmakers, the film was made with the cooperation of many of the passengers' families, though there are some notable exceptions.

United 93 premiered on April 26, 2006 at the Tribeca Film Festival in New York City, a festival founded to celebrate New York City as a major filmmaking center and to contribute towards the long-term recovery of Lower Manhattan.

Several family members of the passengers aboard the flight attended the premiere to show their support.

The film opened nationwide in North America on April 28, 2006.

Ten percent of the gross from the three-day opening weekend was promised toward a donation to create a memorial for the victims of Flight 93.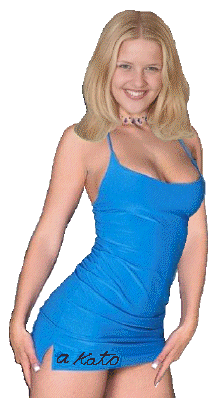 (karuhap8.jpg+bare04e.gif)

ところで、愛とロマンに満ちた

レンゲさんのお話をまとめて

『レンゲ物語』を作りました。

もし、レンゲさんの記事をまとめて読みたいならば、

次のリンクをクリックしてくださいね。

■『愛とロマンのレンゲ物語』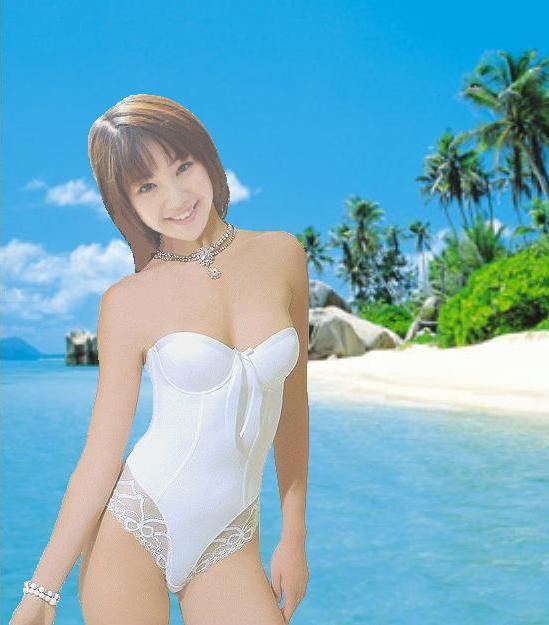 (renge730.jpg)

■『軽井沢タリアセン夫人 - 小百合物語』

とにかく、今日も一日楽しく愉快に

ネットサーフィンしましょうね。

じゃあね。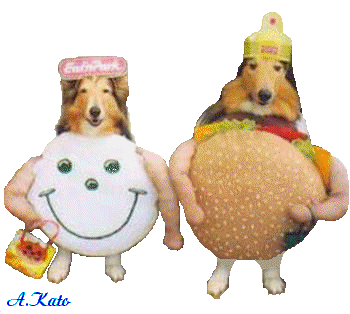 (dogs17.gif)

(girlxx.gif)