You Love Japan, eh? 
Subj:What a gorgeous day
we have here today!
From: barclay1720@aol.com
To: diane@vancouver.ca
Date: Sunday, October 7, 2012 4:45:54 PM
Hi Diane,
Here in Gyoda, Japan, we have a nice and gorgeous day!!
One of the most beautiful day!
It is clear with 24 degree Celcius!
I'm enjoying reunion with my family members and many friends.
Wow!
What a reunion and an unforgettable party!!
I hope you're enjoying VIFF and becoming sexually hot.

Sexually hot ???
Kato, what are you taking about?
Well ... I've just written an article about you and me as wel as VIFF.
To find out how you become sexually hot, please click the following link :-)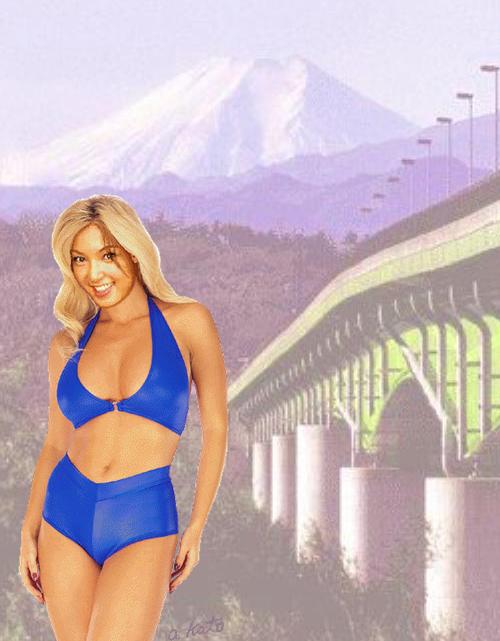 (kuge90.jpg)
■
"Birthplace"
...hope you'll enjoy it to the bone.
Your playful Bohemian, Kato
with a lot of love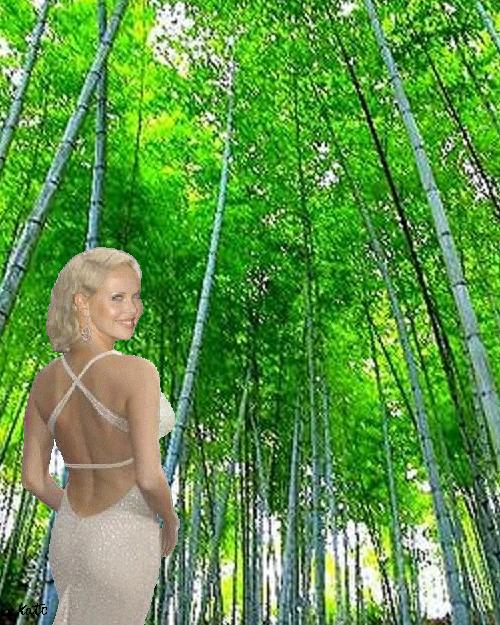 (dianef02.jpg)
Subj:
So, Kato, you're back
in Japan, huh?
From: diane@vancouver.ca
To: barclay1720@aol.com
Date: Thu, Oct 18, 2012 11:55 am

Hi Kato,
So that's where you are ... back in Japan.
It doesn't seem the same without you at the VPL.
... hope your mother's doing okay.
It's good of you to visit her and I know how sad it is to see our parents growing old and frail.
Nothing we can do about time, unfortunately.
... hope you're enjoying seeing Gyoda once again.
Not seeing anything too hot at the VIFF this year.
But there are lots of quality films, though... such a treat.
Vancouver has been gorgeous these past couple days.
No jackets necessary... hot, sunny and just like summer.
Truly!
I sure did love the VIFF this year .. but glad that we now have a KIFF to enjoy.
KATO
INTERNATIONAL
FILM
FESTIVAL
(maiko19.png)
■
"KIFF"
I'll keep that list of films.
I've seen many of them already, like "The Pianist" "A Beautiful Mind" "The Social Network" and many, many more ... so many good movies, so little time.

(lib21016z.gif)
■
【Actual Listing】
Teddy Bear (Trailer)
One of my girlfriends, Catherine, has a 24-yr old son who is an award-winning bodybuilder must like the character in Teddy Bear; also his girlfriend, Diane (same name as me) is also a bodybuilder.
In the summer, they had a fondness for coming around wearing as few possible clothes as they could get away with ... just to show off their bodies, which were, I'll have to admit, pretty terrific.
They sure got lots of attention, that's for certain.
When I told Catherine about this movie, she brought the two of them in from Ladner to see it and they LOVED it, which I knew they would.
Watch out for "I, Anna", "The Sessions" and "A Late Quartet" .. all remarkably different, but all excellent.
To watch out for as well, I'm sure, although I haven't seen them yet, "Blackbird" .. best Canadian feature and "The Hunt"---People's Choice Award which I understand was a big hit at Cannes as well.
So endless fun awaits us, kiddo.
Thanks for all of this.
See you when you return,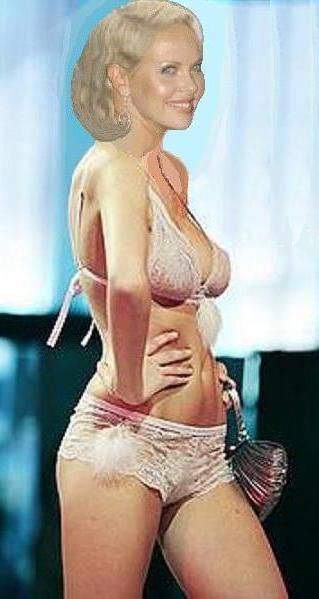 (dianelin3.jpg)
Luv, Diane ~
So, Diane, you enjoyed viewing "The Pianist," didn't you?

Yes, I did ... very much so.

The Pianist



The Pianist is a 2002 biographical war drama film directed by Roman Polanski, written by Ronald Harwood and starring Adrien Brody.[1] It is an adaptation of Death of a City, a World War II memoir by the Polish-Jewish musician Władysław Szpilman. The film is a co-production between Poland, France, Germany and the United Kingdom.

PLOT

In September 1939, Władysław Szpilman, a Polish-Jewish pianist, has his radio station rocked from German bombing with Nazi Germany's invasion of Poland and the subsequent outbreak of World War II.
Hoping for a quick victory, Szpilman rejoices with family at home when learning that Britain and France have declared war on Germany, but the German army defeats Poland and captures Warsaw.
Living conditions for the Jews deteriorate, as they are allowed a limited amount of money and later must wear armbands with the Star of David.
By November 1940, they are forced into horrid and humiliating conditions in the Warsaw Ghetto, where Szpilman's family—including his father and mother —witness how the SS raid an opposite apartment and kill everyone there.
Soon the family are rounded up for deportation to Treblinka extermination camp, but Szpilman is saved by a friend in the Jewish Ghetto Police.

Szpilman becomes a slave labourer working on the "Aryan" side, where he survives a random mass execution.
Szpilman learns of a coming Jewish revolt and helps by smuggling weapons into the ghetto, narrowly avoiding a suspicious guard.
He then manages to escape and goes into hiding with help from non-Jewish friend Andrzej Bogucki and his wife Janina.

In April 1943, Szpilman observes the rise and fall of the Warsaw Ghetto Uprising from his window near the ghetto wall.
A year goes by and Szpilman is forced to flee after a neighbor discovers him.
In a second hiding place provided to him, he is shown into a room with a piano but forced to keep quiet, and suffers jaundice.

In August 1944, Polish resistance mounts the Warsaw Uprising, attacking a German building across the street from Szpilman's hideout.
A tank shells his apartment and he is forced to flee and hide elsewhere as fighting rages around.
Over the course of the next months the city is destroyed and emptied of the population and Szpilman, entirely alone, searches desperately for shelter and supplies among the ruins.
Eventually, he is discovered by the Wehrmacht officer Wilm Hosenfeld, who learns that Szpilman is a pianist and asks him to play on the grand piano nearby.
The decrepit Szpilman plays Ballade in G minor, which moves Hosenfeld, who then allows Szpilman to hide in the attic of an empty house and regularly brings him food.
As the Germans are forced to retreat due to the advance of the Red Army in January 1945, Hosenfeld meets Szpilman for the last time and promises to listen to him on Polish Radio.
He gives Szpilman his greatcoat to keep warm and leaves, which is almost fatal for Szpilman when he is shot at by Polish troops liberating Warsaw, who apprehend him and realize he is Polish.

An epilogue states that Szpilman died at the age of 88 in 2000, while Hosenfeld died in Soviet captivity in 1952.


---


SOURCE: "The Pianist (2002 film)"
Wikipedia, the free encyclopedia

So, which part of the movie moved you most?

I was really moved to tears when Szpilman played Ballade in G minor.

How about you, Kato?
Well ... I became terribly sad when I learned that Hosenfeld died in Soviet captivity in 1952.
Me too ... I wish we would see no wars in the future.  Anyway, Kato, you're enjoying the peaceful stay in Japan, aren't you?
Yes, I am.  I enjoyed the all-Japan firework competition on October 6.

Fireworks in October?
Yes.  The Japanese love fireworks.
So, Kato, you like fireworks, don't you?
Well ... I'd rather prefer foodworks to fireworks.
What do you mean?
I enjoyed the local dish competition more than fireworks.

Oh, I wish I were with you.
Don't worry, Diane.  I'll take the taste of Japan to Vancouver with me.
How do you mean?
You will be able to taste the genuine delicacy of Japan.
You must be kidding.
Well ... just wait and see...
【Himiko's Monologue】
Wow! I wish I could taste as many local dishes as possible at the foodfare.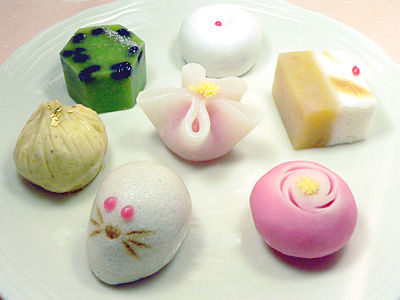 (wagashi2.jpg)
Wow! What beautiful and tasteful stuff!
In any case, I hope Kato will write another interesting article soon.
So please come back to see me.
Have a nice day!
Bye bye ...
If you've got some time,
Please read one of the following artciles:
■
"Net Travel & Jane"
■
"Net Love"
■
"Complicated Love"
■
"Electra Complex"
■
"Net Début"
■
"Inner World"
■
"Madame Riviera and Burger"
■
"Roly-poly in the North"
■
"Amazing Grace"
■
"Diane in Paris"
■
"Diane in Montmartre"
■
"Diane Well Read"
■
"Wantirna South"
■
"Maiden's Prayer"
■
"Bandwidth"
■
"Squaw House and Melbourne Hotel"
■
"Tulips and Diane"
■
"Diane in Bustle Skirt"
■
"Diane and Beauty"
■
"Lady Chatterley and Beauty"
■
"Victorian Prudery"
■
"Diane Chatterley"
■
"From Canada to Japan"
■
"From Gyoda to Vancouver"
■
"Film Festival"
■
"Madame Taliesin"
■
"Happy Days"
■
"Vancouver Again"
■
"Swansea"
■
"Midnight in Vancouver"
■
"Madame Lindbergh"
■
"Dead Poets Society"
■
"Letters to Diane"
■
"Taliesin Studio"
■
"Wright and Japan"
■
"Taliesin Banzai"
■
"Memrory Lane to Sendai"
■
"Aunt Sleepie"
■
"Titanic @ Sendai"
■
"Birdcage"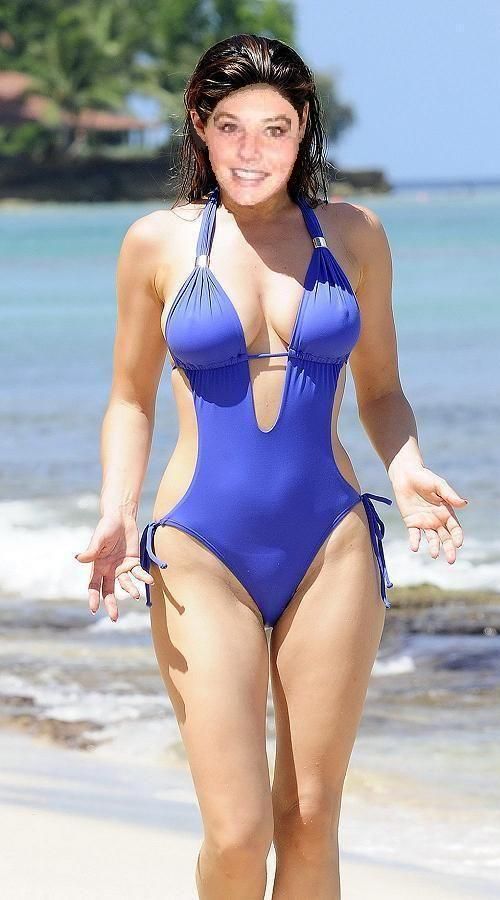 (sylvie121.jpg)
■
"Roly-poly in the wild"
■
"Silence is dull"
■
"Zen and Chi Gong"
■
"Piano Lesson"
■
"Dangerous Relation"
■
"Electra Complex"
(juneswim.jpg)
■
"Covent Garden"
■
"Fatal Relation"
■
"Notre Dame"
■
"Anne Frank"
■
"Biker Babe"
■
"Diane Girdles the Globe"
■
"Diane in Casablanca"
■
"Infidelity Neighbourhood"
■
"Forest Bathing"
■
"Enjoy Ramen!"
■
"Sex, Violence, Love"
■
"Halifax to Vancouver"
■
"A Thread of Destiny"
■
"Fujiyama Geisha"
■
"Beaver Lake"
■
"God is Near!"
■
"Holy Cow@Rose Garden"
■
"Birthplace"
■
"Vancouver Earthquake"
■
"KIFF"
Hi, I'm June Adams.

Wagashi (和菓子) is a traditional Japanese confectionery which is often served with tea, especially the types made of mochi, azuki bean paste, and fruits.

Wagashi is typically made from plant ingredients.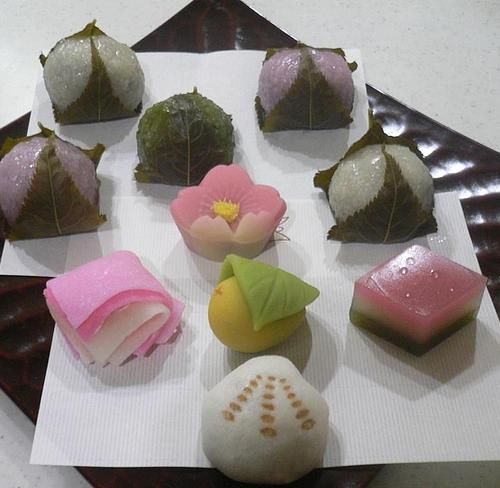 (wagashi3.jpg)

In ancient Japan, people ate fruits and nuts as confectionery and sweets, to supplement nutrition in addition to grain, such as rice, wheat and millet.

In an excavation of a Jōmon period archeological site, the carbonized remains of what appeared to be baked cookies made from chestnut powder were discovered.




ところで、愛とロマンに満ちた

レンゲさんのお話をまとめて

『レンゲ物語』を作りました。

もし、レンゲさんの記事をまとめて読みたいならば、

次のリンクをクリックしてくださいね。

■『愛とロマンのレンゲ物語』




■『軽井沢タリアセン夫人 - 小百合物語』

とにかく、今日も一日楽しく愉快に

ネットサーフィンしましょうね。

じゃあね。