Even though I loved Frozen (アナと雪女王), I do not like cold weather. I love Summer. I enjoy hot weather. Japan's winter is not colder than England's winter, but sometimes I miss England's winter. Isn't that strange?
In the UK, the weather gets cooler in September. It gets cooler gradually (だんだん). When it becomes winter, you are already used to (慣れている) the cold weather. The time between summer and winter is called Autumn. (英語はAutumnだが、米語はFallだ)
In Japan, many people enjoy watching leaves (葉) change colour in Autumn. This is called Kouyou (紅葉). The leaves are very beautiful.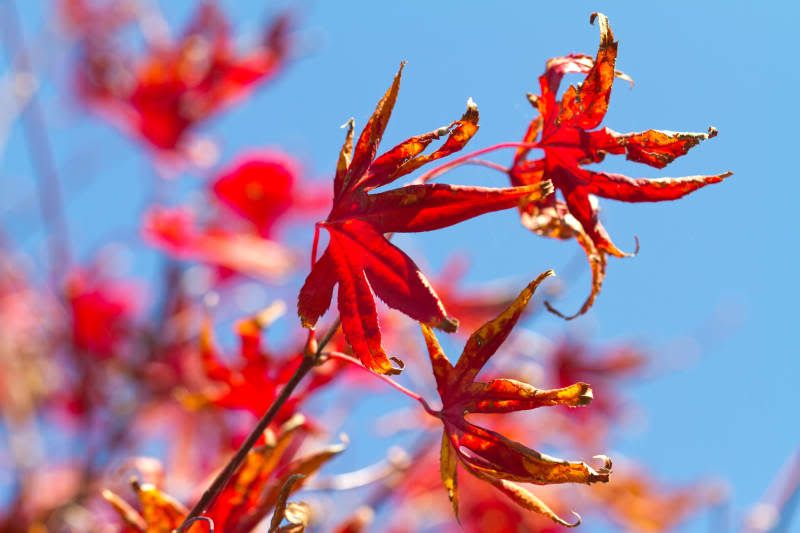 But the temperature (温度) changes too quickly.
In early November, you will go to bed. It will be quite warm. But when you wake up, you will feel very cold. When you went to bed, the temperature was between 25 and 30 degrees (度), but when you woke up it was only 18 degrees.
Even though 18 degrees is not very cold, you will feel very cold. In England the temperature goes down gradually so you do not feel too cold.
Sometimes I miss English winters.